trade & Marketing
This page is meant to give you access to anything you would need for your marketing materials. If you are struggling to find what you are looking for, please contact info@midnightcellars.com.
MIDNIGHT BIOGRAPHY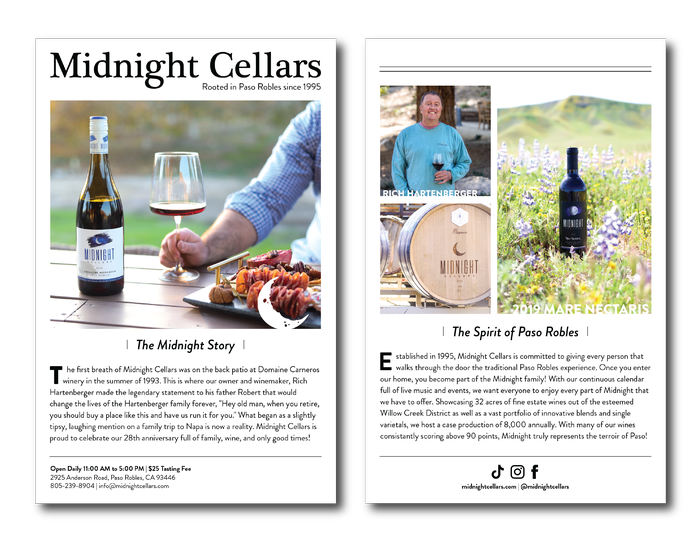 Our story is the backbone of Midnight culture. When Robert and Mary Jane established Midnight Cellars, they held the traditional spirit of Paso and surrounded us with family. We believe that Midnight is a home and that anyone who walks through our door is welcomed as family. You can find our full story on our STORY page. If you want a front and back handout, you can click the link below for a version to download.
PHOTOGRAPHY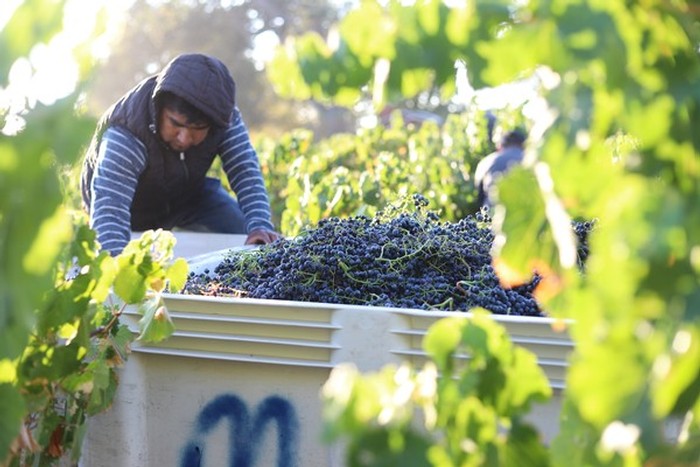 Share the Midnight experience by downloading photos from our online gallery. From our tasting garden to our estate vineyards, our photos showcase the very essence of Midnight Cellars.
Logos & graphics
Choose from a variety of logos and graphics to download for your miscellaneous marketing needs.
wine portfolio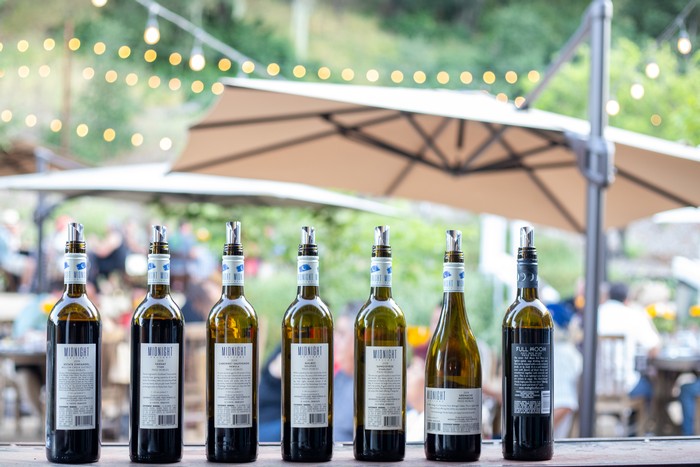 Visit our official wine portfolio for a list of all of our current scores, fact sheets, shelf talkers, and labels dating back to 2017.
distributors
Looking for Midnight wine in your local markets? Check out a full list of our distributors to see where you can find us.