News
The latest happenings that we'd like to share with you!​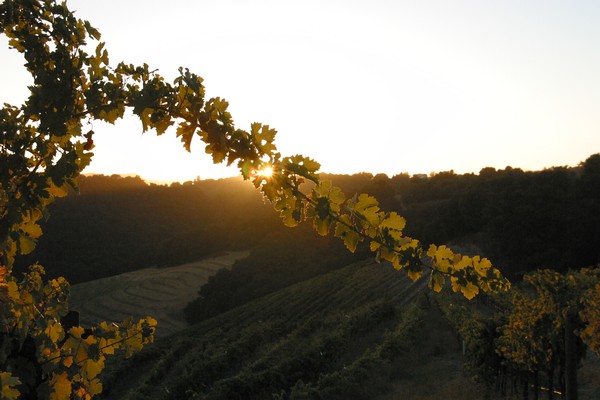 Out of the Willow Creek District comes some of California's highest scoring Rhône-style wines. Why is this? The answer is easy; soil and climate. Much like the Rhône valley of France, Willow Creek boasts soil that is chalky, calcareous, and high in marine fossils. Although, in contrast to the Rhône valley being rich in granite, Willow Creek soil is heavy in limestone having a naturally higher pH that commonly exceeds 8.0. This acidity is essential to the flavor profile of wine and also helps preserve the integrity of the wine as it ages. The technical soil type in Willow Creek varies from loam (perfect soil) to clay-loam. In the district, there lies both Calodo and Linne soils. Despite the name being used frequently, not many truly know what Linne-Calodo soil is. Where Calodo soil is best for shallow rooting that drains well, Linne soil has deep rooting potential that retains water. The versitility of Willow Creek having both soil styles allows a better growing potential for varying grapes.
With rolling hills positioned the closest to the Pacific Ocean out of all of the districts in the Paso Robles AVA, Willow Creek receives the first influence of the coastal breeze of the Templeton Gap, much like how the Rhône valley of France experiences the coastal breeze of the Mediterrainian Sea. Although, the Pacific fog and coastal breeze is far more tame than the cold, strong mistral winds of the Rhône valley. Being much more of a challenge than our advantageous costal fog, the 60 kph mistral winds create a varrying climate making more of a struggle for the grapes. Like the mistral winds, but not as aggressive, the gap effect of the Templeton Gap also blows a more harsh wind into the Willow Creek District. This makes an ideal situation for GSM (Grenache, Syrah, and Movedre) varietals. These are the big three varietals of the Rhône valley which is why Willow Creek produces such a high quality version of them.
Being similar to the Rhône valley of France isn't the only draw to Willow Creek. This district may grow amazing Rhône-style varietals, but because of the quality, Willow Creek can grow many different varietals of distinction. At Midnight Cellars, we produce Chardonnay, Cabernet Sauvignon, Zinfandel, Merlot, Malbec, and Petit Verdot. Because of the way the hill is positioned on our Township property, these grapes experience the morning fog, a coastal breeze, and varrying temperatures. The hot climate and coastal climate both make a perfect variance for the grapes to experience the most ideal growing potential in the Paso Robles AVA. Much like Glodie Locks, grapes like their climate "just right" and California is the perfect host. This factor is exceptionally true for the Willow Creek District. Out of any other district in the Paso Robles AVA, the climate is not too hot, but hot and dry enough for Zinfandel and Malbec, and not too cold, but cool enough for Chardonnay. With a portfolio of grape varietals like ours to choose from, it is no surprise that we've been serving your favorite wines since 1995!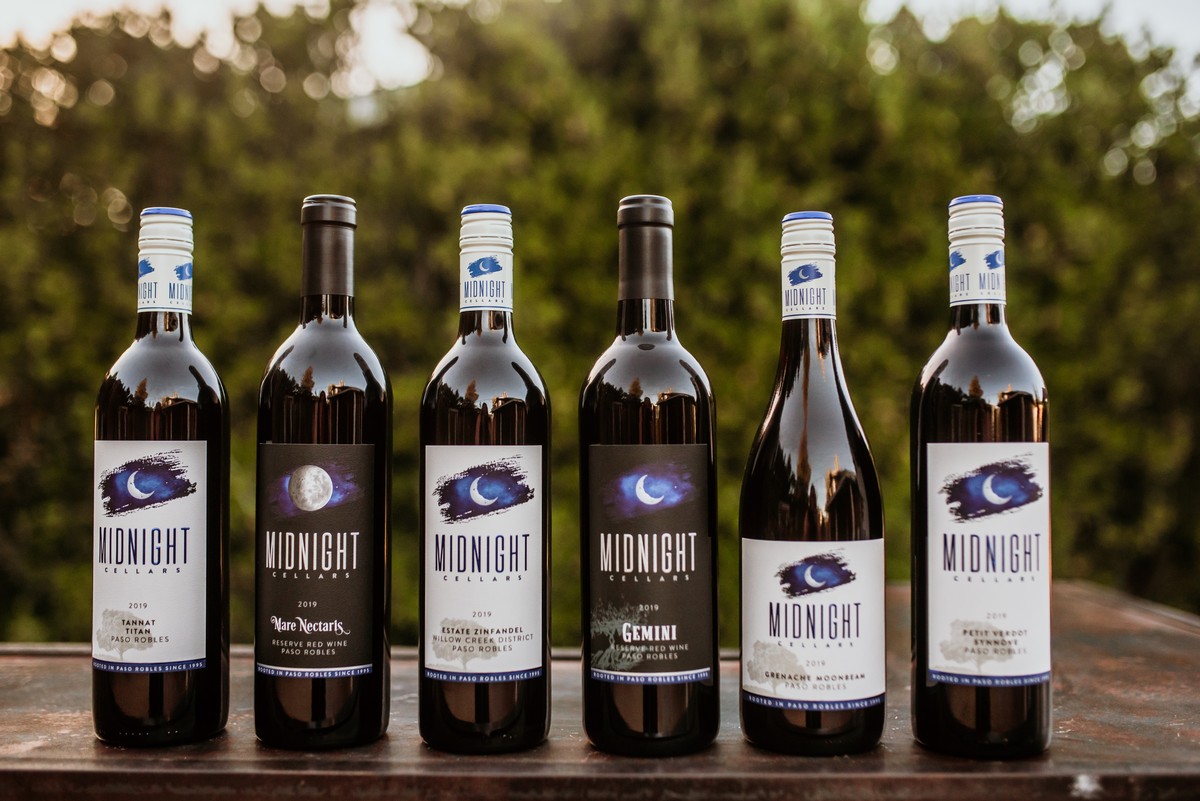 San luis obispo county
vistors guide
THIS SUMMER AT
MIDNIGHT CELLARS
---
Family-owned, multi-generational winery produces estate-grown wines with attention to detail
—Midnight Cellars is a multi-generational winery that began in 1995. Back then, Robert and Mary Jane Hartenberger along with their sons and daughter-in-law, left everything behind in Chicago and migrated to Paso Robles to fulfill their dad's dream of owning a winey. It has since been passed down to their son Richard Hartenberger, now a second-generation owner and winemaker.
The Hartenberger family planted the 30-acre estate vineyard in the spring of 1995. The vineyard, now part of the esteemed Willow Creek District AVA, is comprised of five different, trellis-trained varietals: eight acres of chardonnay, eight acres of cabernet sauvignon, eight acres of merlot, eight acres of zinfandel, and a half-acre of petit verdot. Two acres of head-trained malbec were later planted on the tasting room property, which is located off Highway 46 West.
The established vineyards now yield one to two tons of prime fruit per acre. The grapes are hand-harvested when ripe, requiring a bit more time on the vine to assure the acidity necessary to produce wines with more strength and age ability. Midnight Cellars strives to grow concentrated, bold fruit each year. Their estate-grown fruit is not sold to other producers; it remains solely in the Midnight wine portfolio.
Midnight's production facility is located on their Anderson Road property, adjacent to the tasting room. During harvest, fruit is brought in and is two-table sorted, fermented, and barrel stored in French oak.
The Midnight Cellars Tasting Garden is their newest feature not to be missed. Their beautiful garden is now the site of outdoor tastings, picnics and live music events.
"In regards to the future of Midnight Cellars and Paso Robles as a whole, I am hopeful that we can keep pace with the newcomers and the influx of money into the area," says Owner/Winemaker Rich Hartenberger. "We will continue to build and improve our fantastic team and always keep Midnight Cellars a fun family-first environment. My kids are out making their own marks on society currently, but by the time I am ready to retire, hopefully, at least one of them will get bitten by the winery owner lifestyle and comes to join me in the business. The future of Midnight Cellars AND Paso Robles is bright and full of promise!"
Great wine, live music
Midnight Cellars is featuring "Acoustic Saturdays" now through October at their Tasting Room Garden. They will also be hosting a "Twilight Concert Series" on Sundays from June 5 to Aug. 28. The concert series will have food trucks on-site and wine available by the glass or bottle. The series is family-friendly; there will be a bounce house, and yard games set up, along with a "Frosé" machine through August. The concert series is $5 for entry, free for wine club members (limit two), kids, and industry. For more information about both concert series, visit midnightcellars.com/events.Enjoy the live music with Midnight Cellars' new releases this summer, including a grenache blanc, chardonnay, their Luna Rosé, and their Aurora Reserve; all perfect wines for Paso Robles' summers.
Midnight Cellars is located at 2925 Anderson Road in Paso Robles. They are open daily from 11 a.m. – 5:30 p.m. (Closed on the 4th of July) For more information about the winery, visit them online at midnightcellars.com or call (805) 239-8904.
—Skye Pratt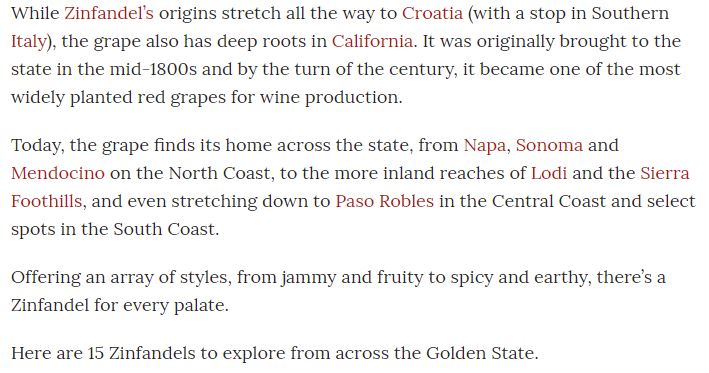 -CLICK ON ABOVE IMAGES FOR LINKS TO THE ARTICLE AND WINE ENTHUSIAST REVIEW-
Our in-house Sommelier has come up with some stellar wine and food pairings for the holiday season with some of our favorite Midnight Cellars wines!
With the weather getting chillier, who does not love coming home to a nice warm bowl of butternut squash soup? We find that our 2019 Aurora Reserve pairs beautifully with anything butternut squash.
Our 2017 Grenache "Moonbeam", which just scored 92 points in Wine Enthusiast, would pair perfectly with everything on your Thanksgiving table.
The 2017 Syrah "Nocturne" we recommend with any duck dishes. Our Syrah has beautiful blackberry, plum and peppercorn notes that would complement the sweet yet gamey quality of duck wonderfully.
Our 2016 Gemini Reserve is a blend of 25% Syrah, 25% Malbec, 25% Merlot, and 25% Zinfandel that received 92 points from Vinous! This wine has qualities of ripe plum, black cherry, and dried herbs that would pair beautifully with Porchetta, a savory pork roast traditionally stuffed with a variety of herbs and slow-cooked until crispy on the outside.
The 2016 Mare Nectaris boasts flavors of boysenberry, plum, and black pepper with a balanced minerality that will pair well with any hearty mushroom-based dishes. This lovely wine is a blend of 38% Cabernet Sauvignon, 38% Merlot, 10% Petit Verdot, 10% Malbec, and 4% Cabernet Franc that received 92 points from Vinous and 91 points in Wine Enthusiast.
Our 2016 Zenith Estate Cuvée is an extravagant blend of 38% Cabernet Sauvignon, 38% Merlot, 12% Malbec, and 12% Petit Verdot that was awarded 92 points in Vinous and 91 points in Wine Enthusiast. This wonderful cuvée pairs best with your herb-crusted prime rib roast.
The Gemini Port will pair with all of your Holiday desserts, it always goes well with anything chocolate!
And for the 2019 Full Moon, you ask? just "Shut up and drink it" - Rich Hartenberger
WINE ENTHUSIAST:
The editors at Wine Enthusiast have rated and reviewed your wines and we are pleased to share some great news with you. Your wines have received the following ratings:
93: Midnight 2017 Zenith Bordeaux-style Red Blend, Paso Robles
92: Midnight 2017 Moonbeam Grenache, Paso Robles
92 & Editors' Choice: Midnight 2017 Titan Tannat, Paso Robles
90: Midnight 2017 Starlight Sangiovese, Paso Robles
The article will be published later this year, at which time we'll share the link. The 2017 Tannat and Zenith are both pre-releases, and we cannot wait to share these with everyone!
Mary Cressler is a wine/food/travel author, certified sommelier, and founder of Vindulge - a blog with weekly newsletters highlighting different wines and food pairings. We are proud to say Midnight's Estate Merlot has been featured in her weekly newsletter!
From the Vindulge article:
Merlot is a grape known for its approachability and smooth body with dark fruit characteristics. But Merlot is so much more than that. These are wines of high quality and an excellent ability to pair with foods (especially grilled foods!).
Merlot is one of the most popular red wine grapes in the world, and the second most popular red grape in the US (neck and neck with Cabernet Sauvignon). Known for its soft textures, approachable style, and adaptability to a wide range of climates and growing regions, good Merlots can be found in all price ranges and are extremely versatile with food. They range from easy drinking and fruity, velvety and delicious, to rich, luscious and oaky. This is a grape all wine lovers should be familiar with.
The month of October represents International Merlot Month! So it's a great time to jump on board and learn more about this grape. Several wine producers band together using the hashtag #MerlotMe all month, making it a good time to find some delicious examples and share them with your friends.
Merlot is French for "little blackbird" (after the blackbirds, "merlau", who apparently love to dine on the grapes).
You can find examples made from 100% Merlot grapes, but you'll also commonly find it blended with other grapes (the softness of Merlot is a great balance for the highly tannic Cabernet Sauvignon for example).
Merlot grapes originated in the Bordeaux region of France, where it is still the leading grape grown there in terms of production and used in Bordeaux red blends. Most of the Merlot in Bordeaux is planted outside the Médoc and on the Right Bank (and most famously in the regions of Pomerol and St. Emilion) where it is blended with Cabernet Franc, Cabernet Sauvignon, and sometimes Malbec and Petit Verdot.
Merlot also thrives in Chile, Australia, Argentina, Italy, and the United States (predominantly Washington State, California, and also New York). My favorites US Merlots can be found in Washington, followed by California.
Merlot is a very versatile food pairing wines, and as such there are a wide range of foods you can choose from for your next bottle. For your everyday, fruity, and easy drinking examples, pair with burgers, pizza and pasta, lean grilled meats like tri tip.
For the richer, bolder, full bodied styles, pair with richer and heartier dishes such as stews, smoked roasts, steaks with red wine sauces, or even lamb dishes. Remember, match light bodied wines with light dishes, and full bodied wines with richer and full bodied foods.
Midnight Cellars 2017 Estate Merlot (Paso Robles, California):
Smoky, powerful, leathery! Lots of high toned red berry fruit with lots of barrel spice. If you like them dark and big this is for you. This is big style Merlot, high in tannins and alcohol.
-MARY CRESSLER
From The New York Times website:
California's Central Coast has been known as California's other wine country since the actor Paul Giamatti went on a road trip and swore off merlot in "Sideways" 16 years ago. But while Paso Robles in particular is undoubtedly an accomplished wine terroir with more than 300 wineries (L'Aventure and Adelaida wineries recently expanded), to assume it is a string of tasting rooms would be to underestimate it. Last fall, the artist Bruce Munro created "Field of Light," a show of 60,000 illuminated glass orbs spread over 15 acres that has turned Paso Robles into an art destination (until June 30, when the show ends). Meanwhile, the city has turned the good life — of wine, olive oil, cheese and boutique hotels — into an identity. The star hotel here, Hotel Cheval, is adding 20 guest rooms, a luxury spa and an infinity pool in 2020, while the new Hotel Piccolo has brought exposed brick walls, a rooftop bar and a hipster crowd to downtown. Two blocks away, chef Julien Asseo (of Guy Savoy in Las Vegas) just opened Les Petites Canailles, a buzzy new farm-to-table restaurant, in November. And Paso Market Walk, a 16,000-square-foot marketplace, is expected to open this year — bringing a bakery, microbrewery, gelateria, vegan cheese shop, olive oil tasting room, coffee roasters and artisanal, local specialties to Paso.
—DANIELLE PERGAMENT
Midnight's explanation for why we have started to transition to screw caps:
First of all, when screw caps were first developed, they were indeed designed to be an alternative closure for white, ready to drink wines. As they became more accepted in the market, companies started to research the possibility of a screw cap designed for longer term aging. These have been tested extensively by major, high end producers, perhaps most famously Plumpjack Winery up north.
As the testing results came back over the years, tweaks have been made and the product improved. Currently, screw cap producers offer a wide line of options with the range of zero air exchange to different porosities to allow really any air exchanges the winemaker desires. As someone who personally likes to age wines, and produce ageable wines, I have waited for the dust to settle on a lot of these studies before making the jump.
Every time I open a bottle of corked wine, I am sad that this could have been avoided, simply by using a screw cap closure. I am assuming you are familiar with cork taint and the fact that it is a naturally occurring compound that taints a wine in as little as 5 parts per TRILLION! This imparts a "cork taint" that is most commonly described as a musty, bandaid type flavor and aroma and masks the true flavors of a wine. The current industry acceptable standard for this taint is 7%, which means that it is acceptable to cork producers and wineries that use cork closures to have 7% failure in their product, which is almost a full bottle per case!
As I am still sensitive to people's perception of a screw cap closure, I have decided to keep our reserve red wines under corks for the time being. However, I have decided to make the move to a screw cap closure on the rest of the wines. Please understand that I make wines to last, so thusly have chosen a screw cap that has the exact air exchange as a high end cork closure, just without the possibility of any cork taint.
Nothing matters to me more than my customers, especially wine club members, being happy with my wines, so I am always looking for ways to ensure that. All of our wines are being made with ageability in mind and I am just trying to assure that every bottle tastes the same and will improve in the bottle for years to come!
If you ever have any further questions about anything at all, please feel free to email or call me directly!
- Rich Hartenberger