Winery Events
---
March 2020
Wine Safari
11:00 AM to 3:00 PM
Sat, Mar 7, 2020 - Sun, Mar 8, 2020
Venue:
46 West Wineries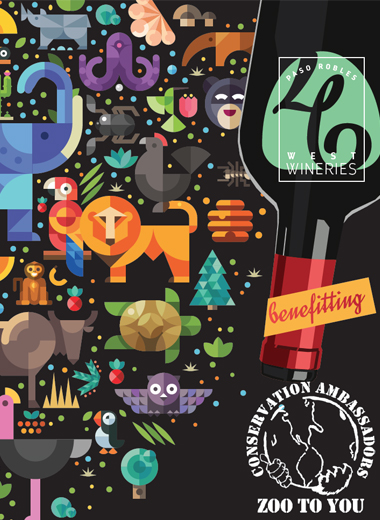 Join Midnight Cellars in the tasting room Saturday and Sunday, March 7th and 8th as the Paso Robles 46 West Wineries group will be hosting a 2-DAY charity fund-raiser for Zoo to You, a local non-profit organization that rescues and rehabilitates wild animals from all over California. This is the 9th anniversary of the Wine Safari, the Paso Robles Highway 46 West Wineries' largest annual charity event. Passes include three selected complimentary wine tastings at each winery; each participating winery will host at least one of Zoo To You's "Animal Ambassadors" for a fun meet and greet alongside their handlers. Your Safari Passport is applicable for BOTH Saturday and Sunday!
Tickets can be purchased in advance HERE or day of at any of the participating wineries.
Vintage Paso: Zinfandel Weekend
Fri, Mar 20, 2020 - Sun, Mar 22, 2020
Venue:
Midnight Cellars Tasting Room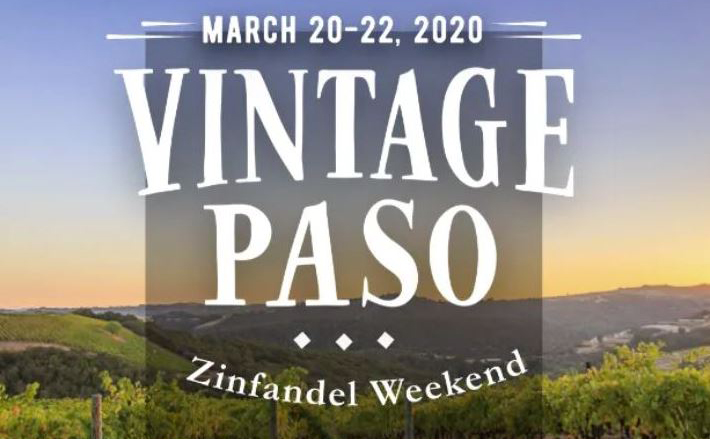 It's Vintage Paso: Zinfandel Weekend and we at Midnight Cellars are excited to be part of the celebration! Kick-off the weekend Friday night at our Spring Wine Club Social, a wine club event you don't want to miss! Join us in the tasting room both Saturday and Sunday with live music and complimentary bites. All weekend long Midnight Cellars will be pouring our 90 point Estate Zinfandel along with other award-winning wines.
Spring Wine Club Social
4:00 PM to 7:00 PM
Fri, Mar 20, 2020
Venue:
Winery Crush Pad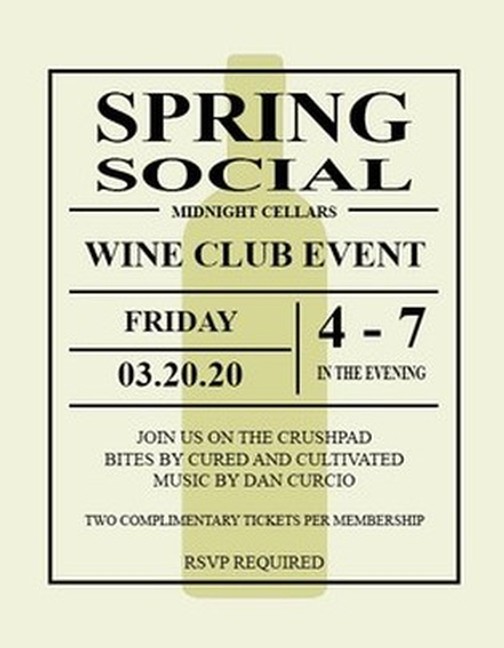 Exclusive to Midnight's Wine Club Members
Join us on Friday, March 20th for the Spring Wine Club Social from 4:00 - 7:00 p.m. You'll be invited to taste our newest releases, as well as the wines in your shipments. The social will be held on the crush pad of the winery at 2925 Anderson Road in Paso Robles. Thank you for your continued loyalty as a Midnight Club member.
Reservations are required and we ask that you RSVP by Sunday, March 15th. Please call for reservations at (805) 239-8904 or visit our shop item "Wine Club Tickets" to reserve.
Complimentary for Two Guests
$20+tax per Additional Guest (limit two)
21 years and older
No dogs, please
Live Music & Complimentary Bites
1:00 PM to 4:00 PM
Sat, Mar 21, 2020
Venue:
Tasting Room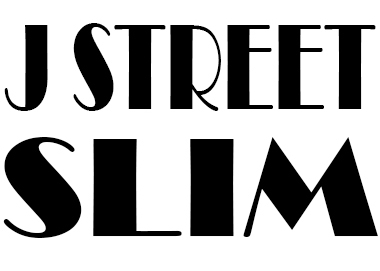 Come celebrate Vintage Paso: Zinfandel Weekend with us in the tasting room for complimentary bites accompanied by some folk and blues-infused entertainment. Bob Duffy, aka J Street Slim, delivers intriguing originals and unique covers. Influences include Sonny Boy Williamson, Bob Dylan, John Hiatt, the Band, and so many more.
Live Music & Complimentary Bites
1:00 PM to 4:00 PM
Sun, Mar 22, 2020
Venue:
Tasting Room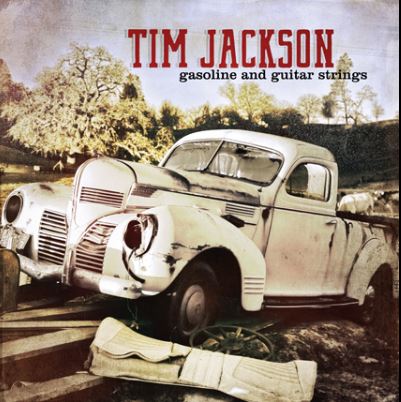 Come WINE down Zinfandel Weekend with us in the tasting room! Complimentary bites will be served while Acoustic Artist Tim Jackson, born and raised on the Central Coast of California opens new doors into the realm of the new millennium style of folk music. A sound from the street, with feeling and depth, his music has enlightened the spirit of modern Americana.
April 2020
Wine 4 Paws
10:00 AM to 5:00 PM
Sat, Apr 18, 2020 - Sun, Apr 19, 2020
Venue:
Local Wineries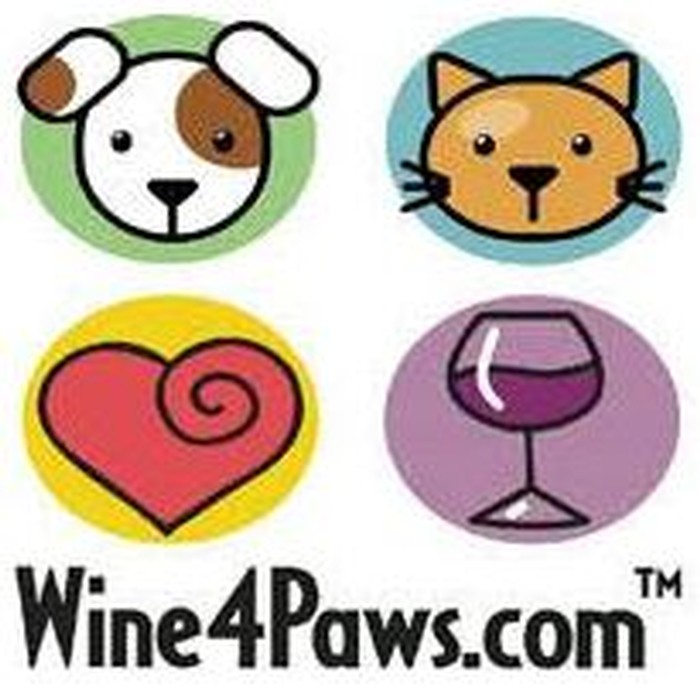 Come help Midnight Cellars make a difference for homeless pets! Take part in a weekend of wine tasting and stock up on some of the area's fine wines. Almost 100 participating wineries, an olive oil company, a brewery, and TWO restaurants will be sharing their weekend's proceeds with the dogs and cats of Woods. What better way to help Woods continue to care for homeless animals in our community who deserve loving homes? Get out and enjoy the weekend while supporting a great cause! Do your part "Helping homeless pets, one glass at a time."
May 2020
July 2020
August 2020
October 2020
November 2020
Fall Wine Club Party
Sat, Nov 14, 2020
Venue:
Tasting Room
Save the date - details to follow
Exclusive to Club Members and their guests