TWILIGHT Sunday Concerts
Come and stay awhile after hours and listen to live music by your your favorite local bands! from country music to reggae, bring the whole family for a rockin' good time!
---
Every Sunday from August through October
Music from 5:00 - 8:00 PM
Outdoor Tasting Garden
$5 Cover | Free for Wine Club Members, Children, and Industry
Food Truck | Wine and Frosé by The Glass | Bounce House
No Outside Food | Please Leave Pets at Home Unless They are Service Animals
No Reservations Needed
---
August 2023
Dulcie Taylor Band
Sun, Aug 6, 2023
twilight sunday
dulcie taylor band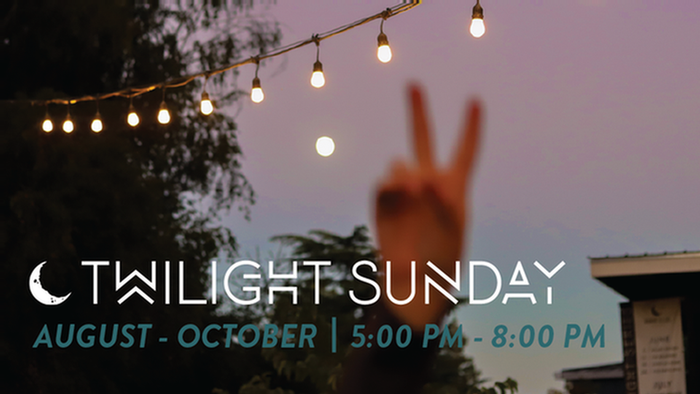 ---
Born and raised in South Carolina, Dulcie Taylor now happily resides in the Central Coast. As Glen Starkey at the New Times says – "One of the best things to happen to local music is when Southern Belle and MesaBluemoon Recording artist Dulcie Taylor moved to the area." Her band plays a wide-range of American music – rock 'n' roll, R & B, pop, classic Motown, folk rock, country rock, some jazzy pieces – all presented with a rock solid rhythm section. She sings, plays guitar, dulcimer, harmonica, and percussion, has two guitar players, a bass player, and a drummer, all wonderfully talented residents of San Luis Obispo county. The cover tunes the band has chosen are well-loved songs - everything from Eric Clapton to Bob Dylan, Fleetwood Mac to Adele, U2 to the Rolling Stones. Dulcie's videos at YouTube of her original songs have over 3.5 Million views and they will also play some of these tunes.
JD Project
Sun, Aug 13, 2023
twilight sunday
jd project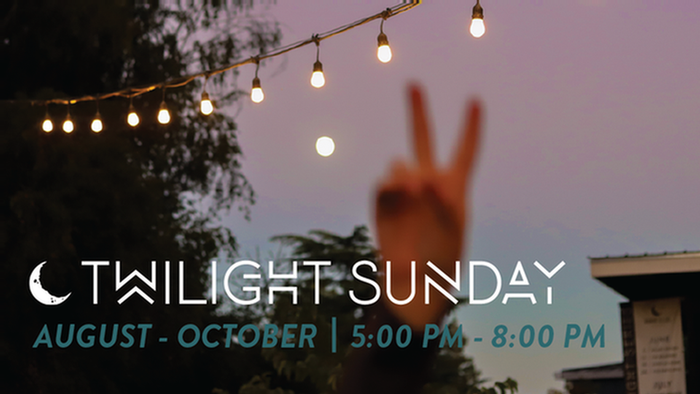 ---
Their driving blend of rock, blues, soul, and country provides a pulse that is great for a party atmosphere. It moves you to tap your feet, dance, sing along…basically have a great time. Their lyrics and musicianship will impress even the most discerning of listeners. Their live performances are exciting, amusing, and enjoyable while still leaving the opportunity for people to hold a conversation with each other. All in all, The JD Project is a great band for any occasion where having a good time is at the top of the list of priorities.
Stellar Band
Sun, Aug 20, 2023
twilight sunday
stellar band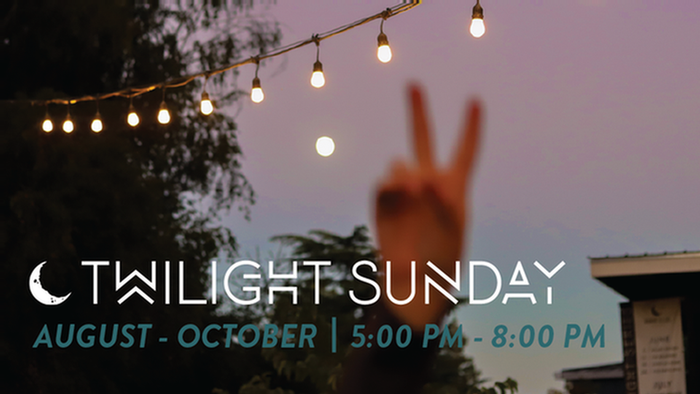 ---
Their music appeals to multigenerational audiences which makes Stellar a perfect fit for events, dance venues, private parties, festivals and rock or country shows. Their music is influenced by a diverse range of groups, from Fleetwood Mac, to Led Zeppelin, to Joe Walsh, the Steve Miller Band, Sublime, Johnny Cash & Miranda Lambert and many others. Stellar is a crowd pleaser and will keep you dancing and singing for sure. Stellar remains a Central Coast favorite.
MoFunk
Sun, Aug 27, 2023
twilight sunday
mo funk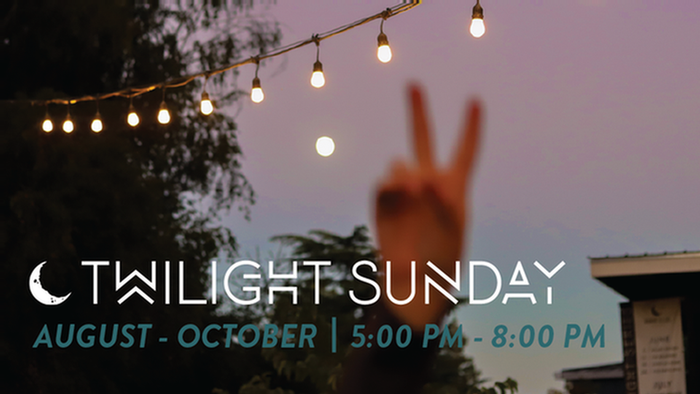 ---
Mofunk is a band performing classic Motown, funk and soul music with a super fun energy. They say that music is the language of the soul, and nothing could be truer for this Motown/Funk Band. Composed of a group of inspirational musicians and skillful performers, the artists behind MoFunk have earned their reputation as a talented band to look out for.
September 2023
Ghost Monster
Sun, Sep 3, 2023
twilight sunday
ghost\monster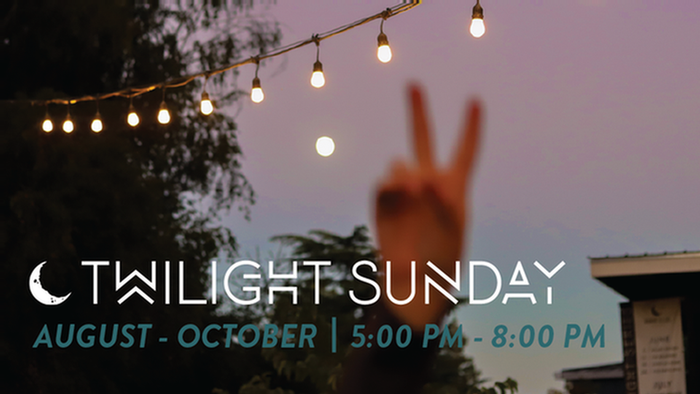 ---
Ghost\Monster is an alternative acoustic rock group based out of the Central Coast of California, they cover all genres of guitar based rock. Ghost\Monster is a California "feel good rock 'n' roll" band that enjoys considerable popularity performing regularly at a large number of prestigious venues and events on the Central Coast.
Tipsy Gypsies
Sun, Sep 10, 2023
twilight sunday
tipsy gypsies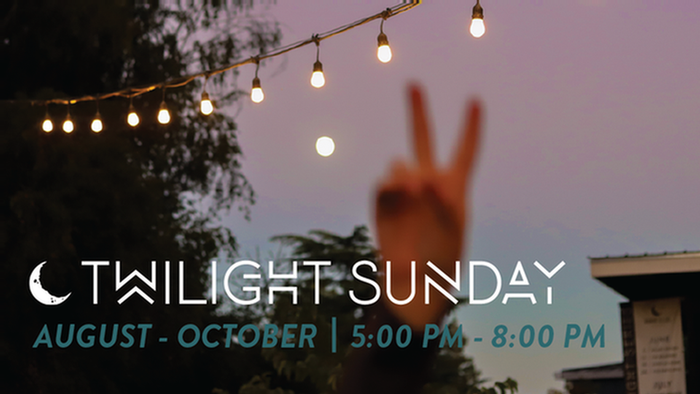 ---
The Tipsy Gypsies blend Pop and Blues with a danceable and distinctive Jazz sound. Live Tipsy Gypsies shows invite audience members to experience the infectious joy felt on-stage. While intermixing favorite tunes new and old with intentional improvised jams, the band engages concert-goers through grooves meant for singing and dancing along.
Deja-Vu
Sun, Sep 17, 2023
twilight sunday
deja-vu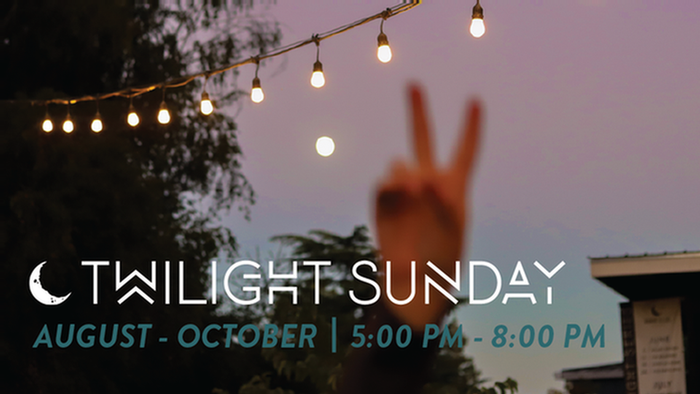 ---
DeJa-Vu, a band from California's Central Coast, plays Classic Rock and Soul: Stones, Fleetwood Mac.
Soundhouse
Sun, Sep 24, 2023
twilight sunday
soundhouse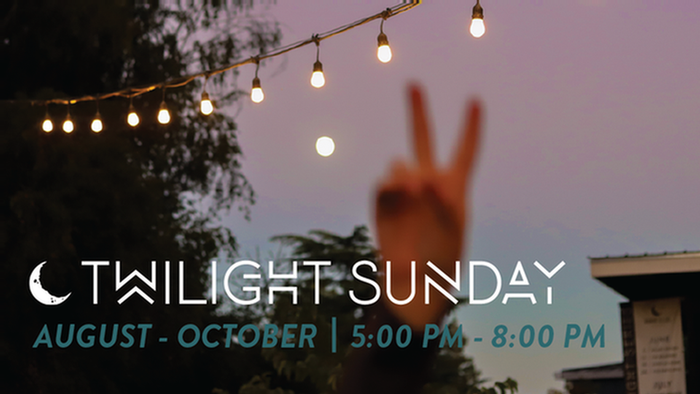 ---
Soundhouse plays your favorite rock, country, reggae, ska and R & B songs from the late 70's, 80's, & 90's and keep their audience dancing, shaking and singing along to their music, making it fun and festive for all in attendance. Their set list contains STEVIE WONDER, PRINCE, MICHAEL JACKSON, THE CARS, GARTH BROOKS, BOB MARLEY, SUBLIME, and many more! SOUNDHOUSE is comprised of four gifted musicians, some who have worked, toured and/or recorded with some of the world's best-selling artists.
October 2023
Burning James Band
Sun, Oct 1, 2023
twilight sunday
burning james band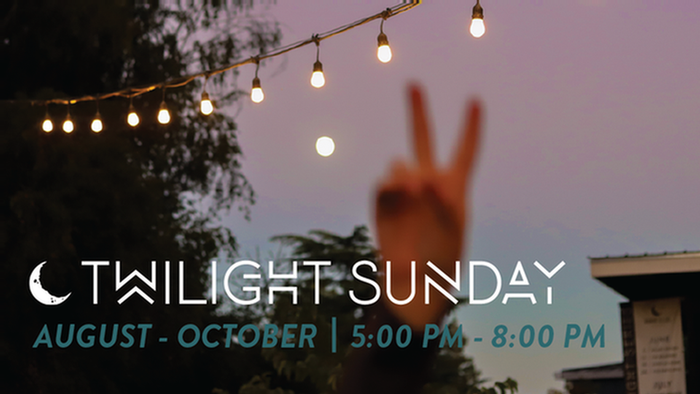 ---
The Burning James Band performs a very danceable mix of funk, soul, and blues. They are a perfect choice for events where people like to have a party. The members of the Burning James Band are all accomplished musicians with decades of experience. The varied song list ranges from Chuck Berry, James Brown, Stevie Wonder, and Stax record classics to the Rolling Stones, Albert Collins, Jimmy Reed and Muddy Waters. The varied song list is guaranteed to please and give you the beat to move your feet.
Resination
Sun, Oct 8, 2023
twilight sunday
resination

---
Since their formation in 1999, Resination has grown exponentially from a powerhouse quartet, into a nine piece Roots, Rock, Reggae machine that is taking the reggae community by storm. Emitting eclectic sounds of jazz, soul, reggae, funk, and blues, it is no wonder why Resination makes any crowd demographic stop and dance in their spot. On top of the colorful modern roots reggae rhythms that the players of instrument showcase, lead vocalist Vance Fahie takes the crowd on an unforgettable journey of positive energy and conscious messages.
The Belmores
Sun, Oct 15, 2023
twilight sunday
The Belmores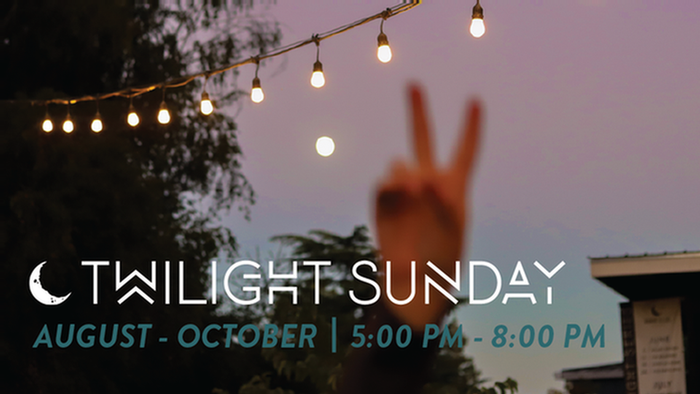 ---
The Belmores are an Acoustic/Electric duo that performs classic pop, rock, soul and country.
DV8
Sun, Oct 22, 2023
twilight sunday
dv8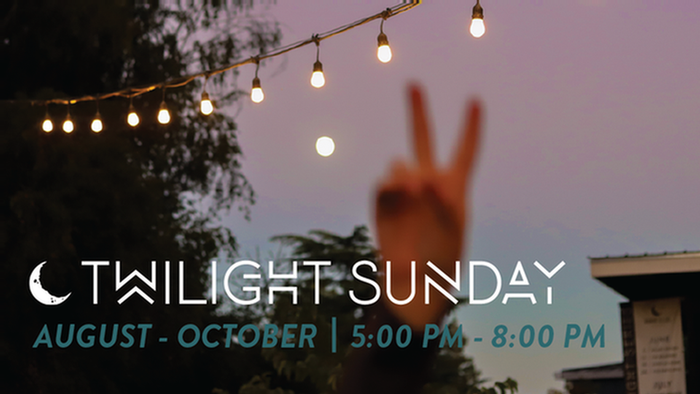 ---
DV8D is an 80's era rock/wave dance music group covering select hits from the era, combining guitars and synths with solid groove beats to create the 80's sound
Garden Party
Sun, Oct 29, 2023
twilight sunday
garden party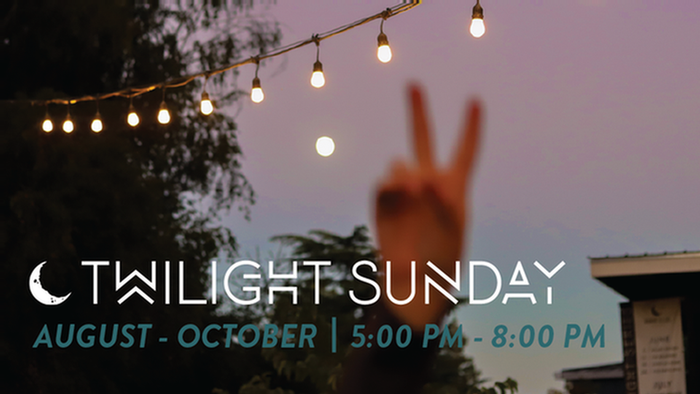 ---
Garden Party plays covers of 60's and 70's folk rock music, with the goal of spreading peace, love and good vibrations through our authentic covers of some of the greatest hippie songs ever written!